Asiakaskokemukset:
Olemme sitoutuneet tarjoamaan asiakkaillemme parhaita mahdollisia tuotteita, jotka täyttävät hevosten tarpeet. Mikään ei tee meistä tyytyväisempiä kuin tyytyväiset asiakkaat. Lue mitä asiakkaamme meistä puhuvat: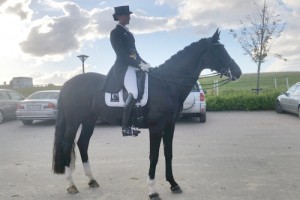 "Bajano has had an easy transition to his new feed (Compete), which he ingests with pleasure – even when he was confined to a competition stall for the first time. During the feeding transition, we decided to feed him additional Energy Plus to ensure he maintained his energy at competition. He had plenty of energy throughout the entire competition."
Carina Nevermann Torup
Horse owner
"The Equsana Collection is providing new, cool items at favorable prices."
Charlotte Emtkjær Madsen
Hesteejer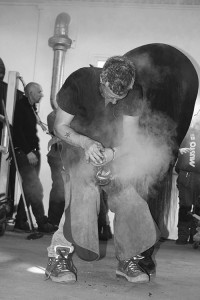 "We have found that Premium Vit and Hoof Growth promote healthy hooves improving the quality of horn particularly in horses with brittle horn quality and cracks. One of our horses has been off for a prolonged period due to a severe hoof crack. This horse has now fully recovered after treatment, his coats shines and he has made his return to top level competition thanks to a dual combination of Premium Vit and Hoof Growth as well as proper farrier care.
We strongly recommend Equsana Premium Vit and Equsana Hoof Growth to promote healthy hooves."
Tobias og Edel
Villsens Beslagsmedie/Cool Horse
"Body Boost is over the top when it comes to gaining muscles."
Veterinarian Michael Sinding
Stud farm Atterupgaard